Are you looking for a personalized gift for your best friend? A personalized gift with a funny photo always does the trick. It is a nice gift to surprise someone on a birthday, bachelor party or for a holiday.
At FotoCondom you can design personalized condoms from €21,95. The condoms can be personalized easily with our design tool. You can add your own text to make the design even more personal. Don't have a clue what to expect from a FotoCondom? Then get inspired here: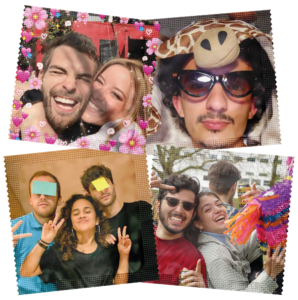 We have also designed fun Frames with which you can make your design even more fun, here we have some examples: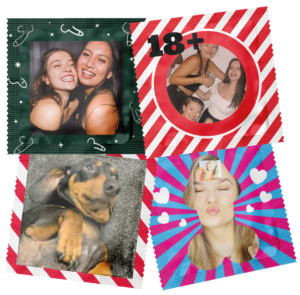 It is also always nice to add a Theme Condom for only €1,95 each. We have different gifts on the website for every occasion, here we have some examples: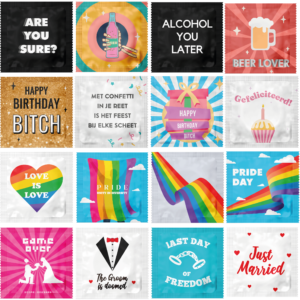 Want to see other themed condoms? Then click here!
Would you like to know what kind of condoms the design will be printed on?
The design is printed on a Beppy Condom. The condoms are wrapped in a silver or white foil (60*60 mm). We print the design on one side in full color on the foil. So the back of the condom remains unprinted. The brand, CE logo, batch number and expiration date are on this side. The condoms are made of natural rubber latex and offer excellent protection. They have a standard size, roll out easily and come with silicone-based lubricant and reservoir. Not suitable for children under the age of 18.